ARTIST – THE STORY
Kevin Chris is an international award-winning magician from Northern Europe. He is currently based in Tallinn, Estonia.

Having over thirteen years of experience his shows has been seen by more than 80000 people. From clients like Coca-Cola and IBM to the people on the various streets of the world. Combining psychology, shock therapy and raw mystery let him built an one of a kind character and style of performance. At 2011 he added magic for Getter Jaani stage show who represented Estonia at the Eurovision Song Contest.

The unique style of performance has made him one of the most wanted illusionist in Estonia nowadays. He's sold out show "The Door" was staged in October and November 2013 in Tallinn for nine dark notorious nights.

In total he has had more than 600 performances. Kevin Chris is currently performing at private parties and corporate events around the world. For booking enquiries please send an email to booking@kevinchris.com or call +372 5058159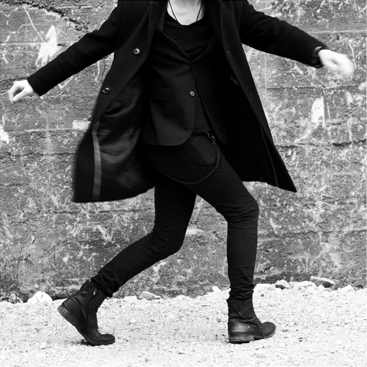 PROJECTS – PARTICIPATED IN/RELATED TO
2017   "Presenting and story creation training", Pärnu City Councel, Estonia 
2015   "Mind Control Lecture", Creative Union, Estonia 
2014   "Cirque Le Privé", Club Privé, Estonia 
2013   "Kevin Chris – The Door", Cabaret Rhizome, Estonia 
2013   "Tanel Padar – Your Face Sounds Familiar", Tv Show, Estonia 
2011   "Getter Jaani – Rockefeller Street", Eurovision Song Contest, Germany 
2011   "Getter Jaani – Rockefeller Street", Estonian Song Contest, Estonia 
2011   "Charlekas & Meelis Kubo – Dirty Session", Finland 
2011   "Charlekas & Meelis Kubo – Dirty Session", Cabaret Rhizome, Estonia 
2011   "Winny Puhh", Õllesummer Festival, Estonia

2010   "Dirty Session", Cabaret Rhizome, Estonia
2010   "Best Close-up Magician Contest", Cabaret Rhizome, Estonia 
2010   "Terminaator – Fire and Ice", Õllesummer Festival, Estonia 
2009   "Gala Show – Best Stage Magician Contest", Salme Center, Estonia
2009   "Erich Udras 70th. anniversary show", Tallinn City Theater, Estonia
2009   "Charlekas & Meelis Kubo – Dirty Session", Cabaret Rhizome, Estonia
2009   "Magical Võru – In Kastrozza footsteps, Võru, Estonia
2008   "Padlock Tour", Tallinn Puppet Theatre, Tartu Port Threatre, Estonia
2007   "Meelis Kubo – Miraakel", Nation-wide, Estonia

He has attended at various profession related lectures in Estonia, Latvia and England.
CLIENTS – WHO HAS EXPERIENCED IT








FULL LIST
Tallink, Olympic Casino, Kanal 2, Starman, Euronics, Koger and Partners, Ülemiste City, Elion, Viking Line, Telegram, Boost Juices, Director Magazine, OnOff, Restaurant Truffe, Restaurant Olde Hansa, Restaurant Peppersack, Event Masters, Royal Events, Club Privé, Bluedrum, Doc11, Kaubanduskoda, Roundtable Klubi, Jahtklubi, Müstika Maagiline Teater, Hugo Treffner, Restaurant Gläm, Järve Keskus, Elektroluks, Rakvere lihakombinaat, Viimsi Kardikeskus, Maanteemuuseom, Polymer, Tartu Noir along with countless birthdays, weddings and dinner parties.
REVIEWS – WHAT OTHERS HAVE TO SAY
"Kevin Chris performance was hugely successful. He was praised in his professionalism, skill to communicate with the audience and the novelty of illusions. The best was that you were able to find the head of the company from the audience and give him a positive shock with the roulette routine. Bravo!" – Ria Varsi, Brytta
"You were a good improvisor, precise, unexpected and original. Were nice and complex free in communicaion. I admire your skill to accurately track the audience reaction and act accordingly." – Rait Roosve, Bank of Estonia

"We booked Kevin Chris to perform at our company christmas party for 2500 people. His show was hugely popular and i especially liked the audience involvement in various demonstrations. Your quests will have a experience to remember for the rest of their life – guaranteed!" – Mari-Liis Kruusel, Ericsson